Chagh Kabab is an authentic Turkish grill restaurant based in Abu Dhabi since 2012
Sish Tavuk
Charcoal Grilled Chunks of marinated Chicken Breast, served with Bulgur or Rice, Garlic Sauce, Grilled Green Pepper & Pickles
Chagh Kabab Special
Mix Grill platter of Sish Tavuk, Adana Kabab, Tikka and Izgara Kufta, served with Burgol or Rice, Hummus, Grilled Onion, Grilled Green Pepper, Onion & Parsley)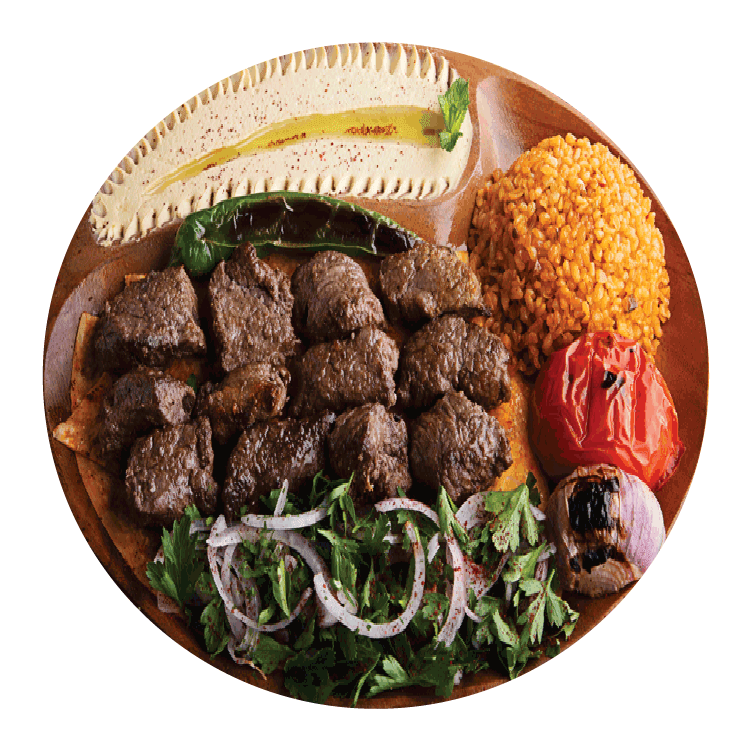 Tikka Chagh Kabab
Grilled Meat Chunks served with Burgol or Rice, Hummus, Grilled Onion, Grilled Green Pepper, Onion & Parsley)
Chagh Kabab restaurant was established in Abu Dhabi in the year 2012, serving authentic Turkish cuisine.
Chagh Kabab recipes amount to years of practice and perfecting in order to get the best taste and flavor throughout all the dishes. Believing in the use of only the freshest quality ingredients, prepared with care and diligence, cooked by our well trained and experienced chefs.
Chagh Kabab philosophy is to serve delicious food, by letting the ingredients speak for themselves, and elevating these flavors and taste further through the use of the charcoal grill to give dishes their authentic flavor.
Delicious Food Menu
Chagh Kabab philosophy is to serve delicious food, made with the freshest ingredients and elevating flavors by the use of charcoal grill for an authentic flavor
Weekdays
12:00 PM -12:00 AM
Weekends
12:00 PM - 12:00 AM
Phone
+971 2 681 8166
E-mail
Address
Prime Location
Corniche Road
Al Khalidiya, Al Bateen W10
Abu Dhabi, United Arab Emirates
Tel. +971 2 681 8166
Take-out orders are available from all locations and online from Zomato, Deliveroo and Talabat or through our call centre
+971 2 681 8166